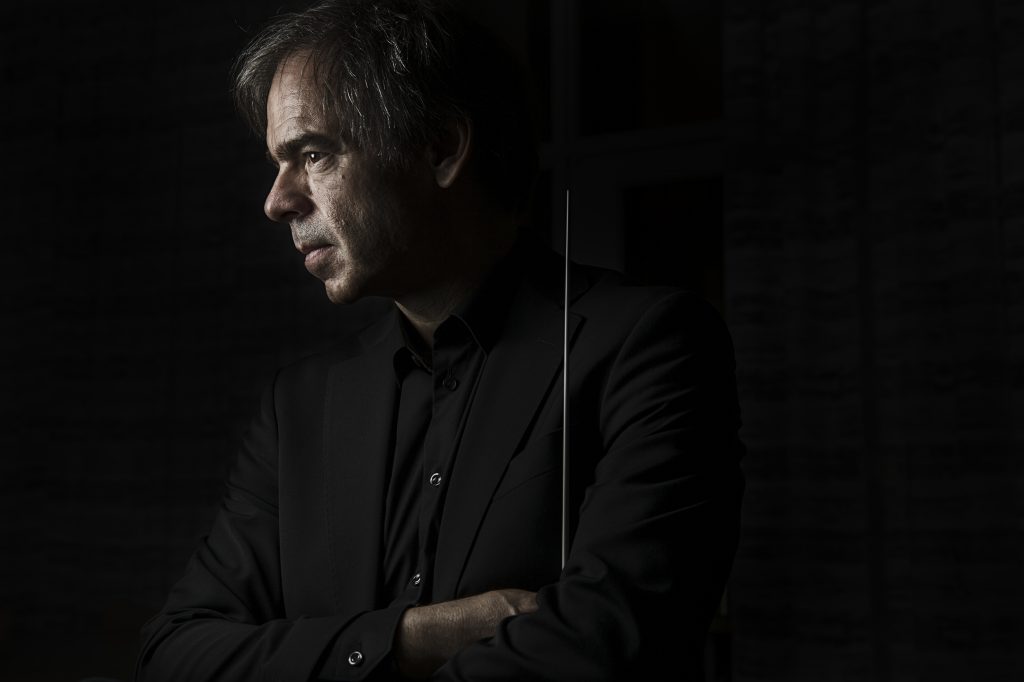 Ingar Bergby is one of Norway's leading conductors, with many achievements within classical music, opera, contemporary and crossover music. He has distinguished himself as an artist with the power to shape ideas and with great dedication to his work.
Ingar Heine Bergby was born on February 4, 1964 in Sarpsborg, into a musical family, and grew up playing in the local wind bands. He studied clarinet with Richard Kjelstrup at The Norwegian Academy of Music, and later orchestra conducting with Karsten Andersen, as well as with Jorma Panula at the Sibelius Academy. He graduated as conductor from the Norwegian Academy of Music in 1991.
Positions
1991 - 2003: chief conductor of the Bit20 ensemble and Opera Vest (now Bergen National Opera - BNO)
1999 - 2005: chief conductor of the Värmland Opera and the Värmland Sinfonietta
2003 - 2008: permanent guest conductor for the Bergen Philharmonic Orchestra with responsibility for Norwegian and Nordic repertoire
2003 - 2006: 1st guest conductor for Det Norske Blåseenseble
2008 - 2014: chief conductor of the Royal Norwegian Marines Music Corps
2015 - 2020: chief conductor of the Norwegian Navy Music Corps
2009 - 2010: Norwegian profile conductor in the Norwegian Broadcasting Corporation (KORK), and has had regular engagements in KORK since 1993
From 1994 - dd: Engagements as guest conductor at all the Norwegian symphony orchestras, the Norwegian Opera and Ballet, leading Nordic symphony orchestras such as Malmö Symphony Orchestra, Danish Radio Symphony Orchestra, Swedish Radio Symphony Orchestra, and Gothenburg Symphony Orchestra, and in orchestras in Iceland, Germany and the Czech Republic.
Awards
2010 - Named Performer of the Year by the Norwegian Composers' Association
2010 - The KORK award in the category established artist / conductor of the Norwegian Broadcasting Corporation
2006 - Spellemann Prize for Grex Vocalis and KORK with conductor Ingar Bergby
1998 - Østfold Energy Culture Prize
1993 - Coop Kulturpris
1993 - Named Performer of the Year together with BIT20 by the Norwegian Composers' Association